Usage:
Paper Film Laminating Machine as a professional equipment used for plastic film laminating on the surface of paper printed matter. Widely applicable for laminating in packaging, paper box, books, magazines, calendars, and commercial cards fields, Improving the printing matter grades, and achieve the purpose of dustproof, waterproof, oil proof. it's the best choice for printing and laminating enterprises of all scales.
FM-1080 Vertical High-precision and multi-duty laminator is a newly developed product geared to the market demand, which is specially designed for water-based and dry laminating glue. The main unit is applied in cementing, drying and laminating, easy to operate. It can be used for multiple purpose, such as oil-type, water-based, and dry-type lamination. It is a new style film laminating machine.
Processing line:
Paper feeding-lap edge-gluing and pressing-cutting-collecting

Function introduction:
1. Manual paper feeding, lap edge device to ensure the accuracy (≤±3mm) of paper feeding, automatic over-lap device speed less than 30m/min.
2. Dust remover: Can choose Brush Sweeping or Heating Calendaring depending on the jobs.
3. Laminating main parts:
Include three units: gluing unit, drying unit, pressing unit.
Gluing unit: Chromed high brightness gluing rollers to coat evenly and economically. Gluing precision ≤0.008mm.
Drying unit: Use large diameter heating roller (Φ500- Φ600), temperature is controlled within 80, Strong hot air cycle device and fast drying. Avoid the glue film curl because the high temperature. Pressing unit: Oil heating roller (Φ320mm), rubber pressure roller (Inside diameter 63mm), the max total pressure is 10T, ensure the good quality with high speed film laminating.
4. Slitting device:
Using the flying knife device, easy operation. Ensure paper above 105g could be easy cut and break. Cutting machine with thin blade anti-curl device. Could adjustment the thin paper appears the phenomenon of curl when they are cutting. Cutting machine adopts frequency control and host synchronous adjustment function with the laminating machine.
Technical Parameters:
Model

FM-1050 with slitting machine and dust remover

Max Effective Width

1050mm

Working Speed

5-40m/min

Pressing Temperature

30-120°c

Pressure

5-15Mpa

Overall power

51kw

Overall Dimensions

8300*2000*2300mm

Weight

5000kg

Package dimension

Dust remover:2000*2200*1500mm

Laminator:1700*2200*2270mm

Slitting machine:2000*2100*1400
Configuration list:
| | | | |
| --- | --- | --- | --- |
| No | Name | Brand | Original |
| 1 | Motor | Dongfang | Shanghai |
| 2 | Frequency converter | Delaier | Wenzhou |
| 3 | Conveyer belt | Golden fox | Wenzhou |
| 4 | Bearing | NSK | Japan |
| 5 | Button switch | Schneider | Germany |
| 6 | Sensor | OMRON | Japan |
| 7 | Circuit breaker | Schneider | Germany |
| 8 | Relay | Schneider | Germany |
Machine details: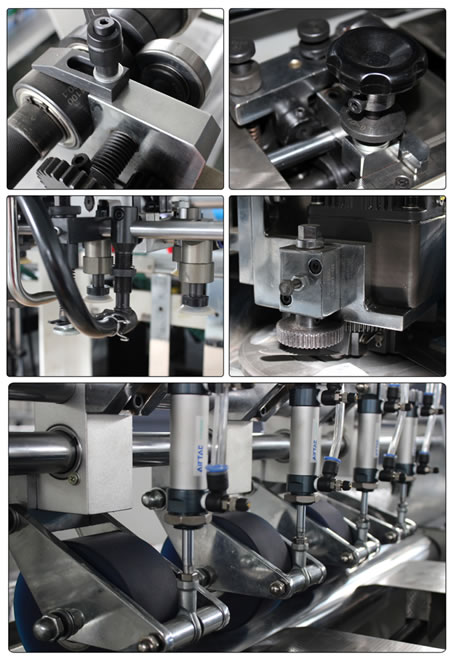 Samples:
Enterprise: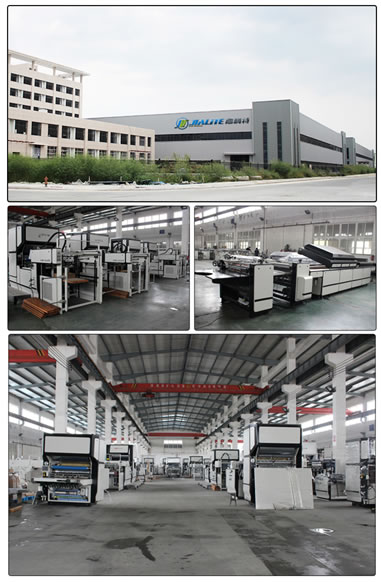 Warranty:
Machines are new (or unused) and the guarantee period will be given thirteen months from shipment date. During this period, the seller will provide free maintenance and free spare parts that caused by the machine's quality, but the buyer must pay the courier cost. Parts damaged because of mishandling and consumable parts are not covered by any warranty. Wages: 80.00USD per day!